Online Workshop Timezone:
America / Sao Paulo
Spoken language:
Portuguese
Materials language: Portuguese
Hours Total / Per Day:
10 / 2
Description
Uma Imersão para Arrebentar!

Quer pagar com desconto usando PIX?
Pagando com PIX R $ 500,00
Faça o PIX para: contato@gabyacademy.com.br
Envie o comprovante para: contato@gabyacademy.com.br
Pronto! Você receberá os dados do seu ingresso.

Este Workshop Management 3.0 é projetado para líderes, times e pessoas que trabalham para evolução constante do trabalho! Aprenda como dar feedback em um ambiente remoto, como liderar equipes, como reuniões remotas e muitas outras ferramentas fundamentais para o sucesso e alta performance!
O conteúdo do workshop está alinhado com os princípios deste e ferramentas de seu criador, Jurgen Appelo, e foi enriquecido com experiências pessoais na transformação ágil nas associações e como agente de mudança.
Convido você a descobrir uma nova maneira de liderar! Usando os princípios e valores da Agilidade, para facilitar a geração de ambientes de trabalho motivadores e produtivos!

Uma versão online, totalmente dinâmica, interativa e oficial da Management 3.0 BV!

Ao participar do workshop, você aprende e deste experimenta:
Diferentes estilos de gestão e liderança, que se encaixam em cada contexto;
Os princípios de gestão 3.0;
A necessidade de uma abordagem de Gestão e Liderança;
Como aprender sobre o que motiva sua equipe e como aumentar a motivação e o engajamento;
Ferramentas e ideias para capacitar suas equipes. Como torná-los auto-organizados;
Como liderar e gerenciar equipes remotas. Incluindo dicas de poder da Equipe Management 3.0;
Como dar feedback uns aos outros se você trabalhar em diferentes fusos horários e equipes remotas;
Aprenda sobre celebração, o que você comemora, sucesso ou fracasso?
Ao participar deste workshop você terá um desconto de 20% no Certificado de Prática !


Quem pode participar?
Scrum Masters, Product Owners, Agile Coaches, Team Lead e Dev Team, Gerentes, Coordenadores, Gerentes de projetos que desejam recuperar a liderança com resultados e felicidade das pessoas;
Todos aqueles comprometidos com o desenvolvimento de sua capacidade de liderança e / ou responsável em um processo de mudança cultural e organizacional;
Interessados ​​em descobrir novas ferramentas facilmente aplicáveis, testadas e aprovadas por muitos de empresas em todo o mundo!
Através do conhecimento e da prática, os participantes do workshop desenvolverão competências e habilidades para:

Gerenciar a transformação ágil da organização.
Alinhar a estratégia com o desenvolvimento de pessoas e equipes.
Promover a felicidade no ambiente de trabalho, o envolvimento de equipes e o empoderamento das pessoas.
Aprimorar a capacidade de pessoas e equipes.
Promover novas formas de liderança.
Distribuir e delegar o trabalho uma organização.
Entender quais fatores influenciam a motivação das pessoas.
Agir como um agente de mudança no processo de melhoria contínua de uma organização.
Qual será o módulo Plus que apresentará para você?
O que eu vou receber após o workshop oficial?
Certificado oficial "Workshop oficial Management 3.0 - Fundamentals Online".
Materiais oficiais digitais para práticas.
Ferramentas do Management 3.0 em PDF: Movendo Motivadores, Delegation Poker, Improv Cards, Kudo Cards.
APP Management 3.0 para IOS e Android
Como são realizadas como realizadas?
Sessões on-line realizados via Meet.
Ferramenta de colaboração e facilitação Miro para aplicação dos exercícios e práticas.

E aí, topa passar momentos incríveis em nosso Workshop? Esperamos ansiosos por você!

- - - - - - - - - -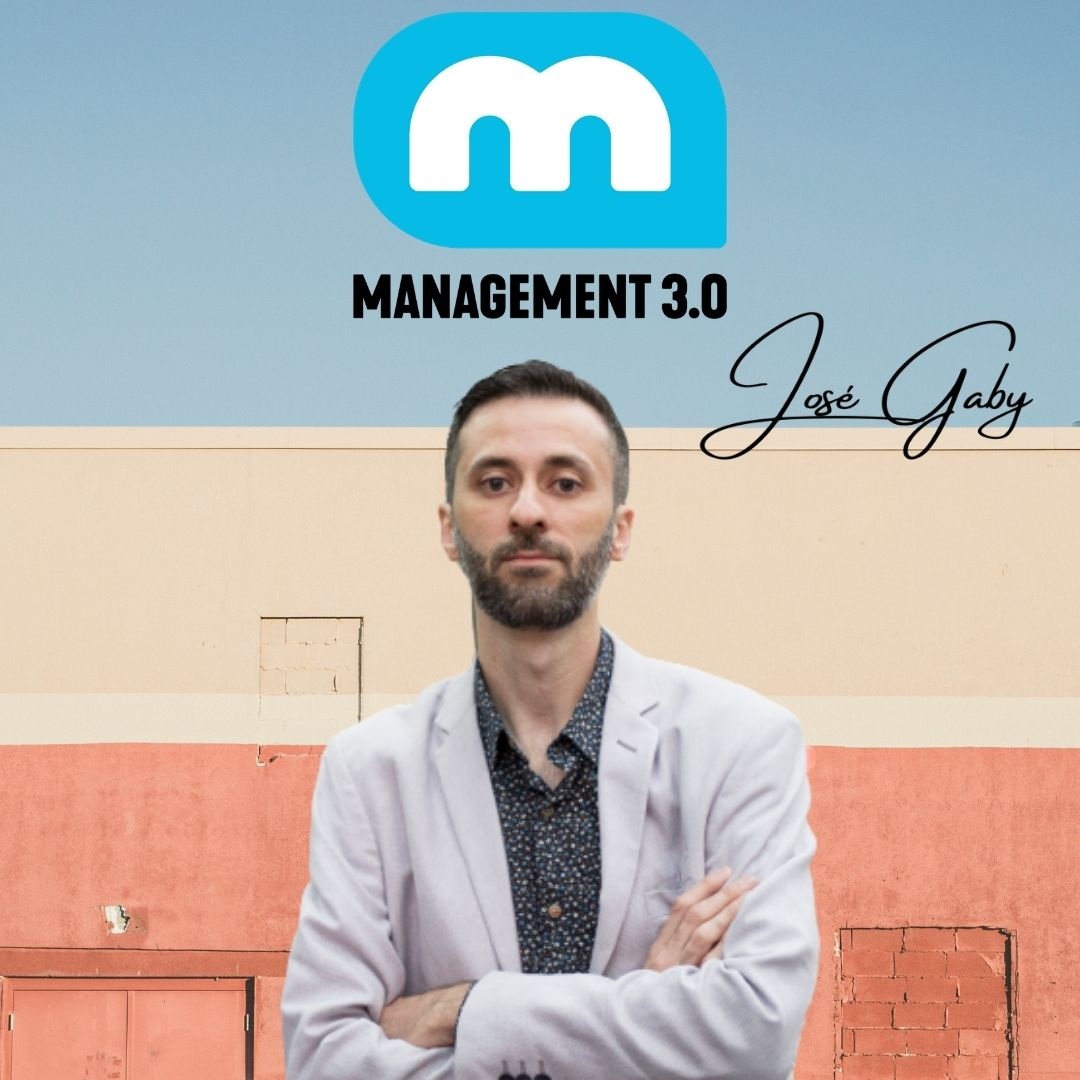 José Gaby
Especialista em comunicação, pós graduado em Piscologia e coach, especialista em agilidade e empreendedorismo com 14 anos de atuação em projetos de tecnologia e gestão. Fundador da Gaby Academy e apaixonado por administrações e frameworks para gestão, coach e transformação digital.
Treinador Oficial Management 3.0
https://management30.com/facilitators/about/?trainer=4405
Saiba mais em:
Quer levar nossos Workshops para sua Empresa?
Envie uma mensagem e vamos conversar: (11) 97972-8744
Thank you for the registration. Your registration has been sent to José Gabriel Barreto Gaby. José Gabriel will contact you soon to provide more info on payment and other formalities. For further questions regarding this workshop please contact José Gabriel directly
---
Have you already heard about our Management 3.0 Community of Practice?
Become a Management 3.0 Supporter now and continue the conversation. Connect with other like-minded people who are in the middle of creating transformational change at their companies. Gain new impulses, ideas and strategies.