Inteligência Emocional
Saturday 25th of September 2021 (Register now!)
Online Workshop Timezone:
America / Sao Paulo
Spoken language:
Portuguese
Materials language: Portuguese
Hours Total / Per Day:
4 / 4
Description
Emotional Intelligence By Management 3.0 - Workshop 100% online e taxas Sympa grátis!
Quer pagar com desconto usando o PIX?
Pagando com PIX $ 107,00 Faça o PIX para: contato@gabyacademy.com.br Envie o comprovante para: contato@gabyacademy.com.br Em breve! Você receberá os detalhes de sua renda.
Você está pronto para fazer a diferença, desde que desfrute de ótimos momentos?

Venha fazer o workshop de inteligência emocional com um especialista em comportamento humano!
Inteligência emocional é a capacidade de reconhecer e avaliar os seus próprios sentimentos e os dos outros, assim como a capacidade de lidar com eles. Pelo ponto de vista da filosofia ikigai, é a competência responsável por boa parte do sucesso e da capacidade de liderança de um ser humano.

O fato é que a maioria das pessoas conseguem se auto sabotar durante a busca desses objetivos, por não ter inteligência emocional. Durante o Wokrshop, os exercícios interativos e práticos te farão crescer e criar habilidades incríveis para que você seja melhor a cada dia.
Sobre o Workshop:São 4h de imersão em Inteligência Emocional Management 3.0 BV, com desafios de aprendizado, aplicação de dinâmicas práticas e experimentação de ferramentas.
Vamos te ensinar a experimentar esta abordagem que ainda simples de entender é desafiadora ao aplicar.

Você receberá respostas para os seguintes desafios:
Quem deseja influenciar e mapear aliados;

O processo de obter e dar informações, e tomar decisões e agir de acordo com elas;
Mensagem assertiva escolhendo as palavras;
Conexão emocional para depois influenciar;
Equilíbrio entre competência e afetividade para influenciar;
Projetando a força e a afetividade para influenciar;
A proximidade de quem quer influenciar e mapeamento de aliados;
O processo de obter e dar informações, e tomar decisões e agir de acordo com elas;
Como tornar a mensagem assertiva escolhendo as palavras;
Conexão emocional para depois influenciar;
Equilíbrio entre competência e afetividade para influenciar;
Como projetar força e como projetar afetividade para influenciar:

Para quem é Indicado?
Todos as pessoas com o desafio de criar alinhamento e engajamento em um ritmo constante;

Líderes com a intenção de inovar no seu modelo de gestão aumentando o valor do engajamento das equipes
Empresários e empreendedores de todos os níveis;
Todos que desejam crescer em inteligência emocional;

Nosso processo de qualidade:
Todos nossos workshops são avaliados e aprovados pela Management 3.0;

Nossa Licencia de Facilitação é Oficial da Management 3.0;
Ao finalizar o curso você vai receber um certificado OFICIAL e internacional;
E aí, topa passar momentos incríveis em nosso Workshop? Esperamos ansiosos por você!

- - - - - - - - - -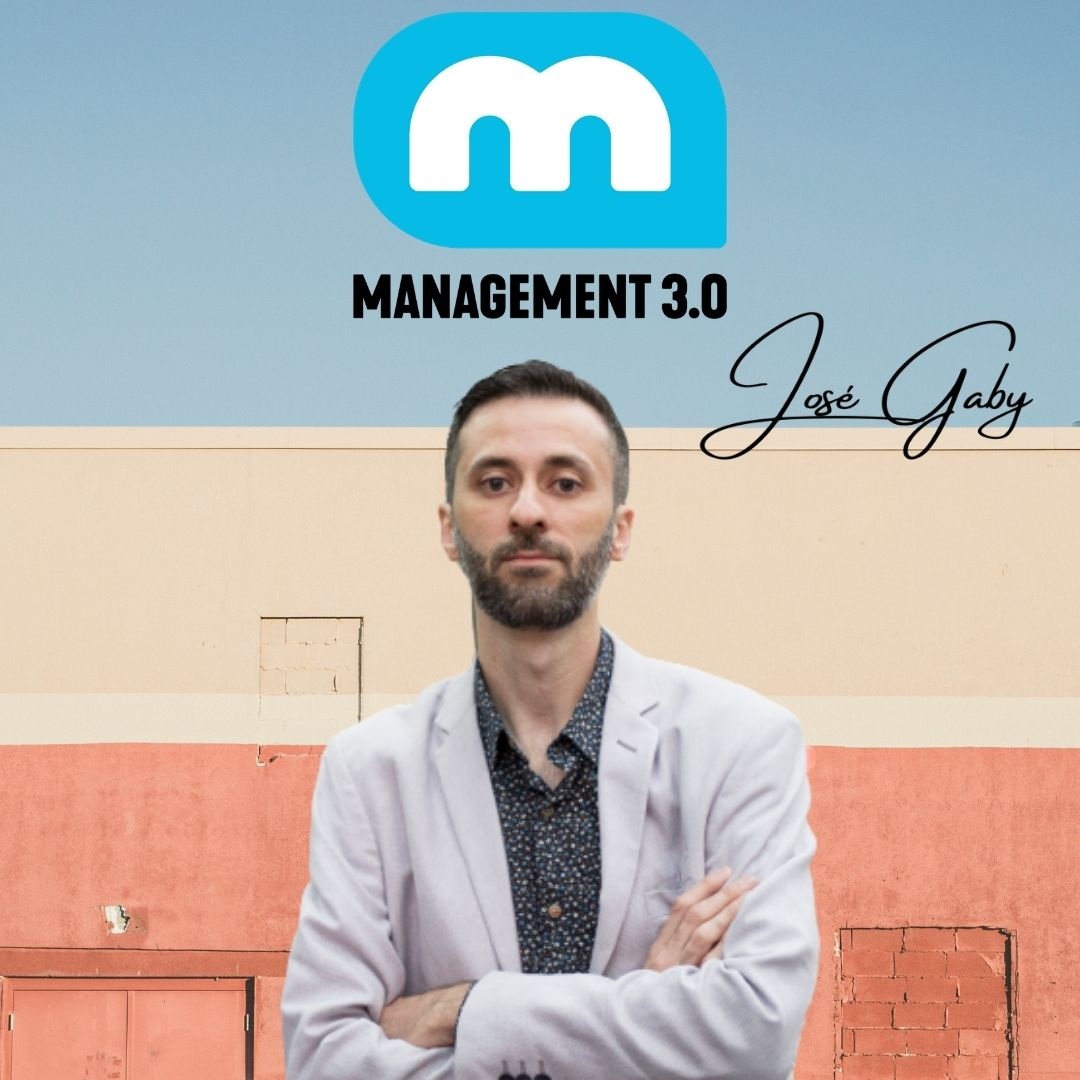 José Gaby
Especialista em comunicação, pós-graduado em Psicologia e coach, especialista em agilidade e empreendedorismo. Fundador da Gaby Academy e apaixonado por relacionamentos e frameworks para gestão, coaching e transformação digital.
Gestão de Coach Oficial 3.0
https://management30.com/facilitators/about/?trainer=4405
Saiba mais em:
Quer trazer nossos Workshops para sua Empresa?
Envie-nos uma mensagem e conversaremos: (11) 97972-8744
Informação importante:
Nossos rebanhos são confirmados após atingir o quorum mínimo, sendo reprogramados caso não atinjamos esse quorum.
O cancelamento pode ser solicitado até 7 dias antes do início do rebanho, e o valor pago será devolvido de acordo com as regras do sympla.
Após este período, em caso de desistência, você poderá participar de um próximo rebanho ou transferir a renda para outra pessoa fazendo a solicitação com 24 horas de antecedência do início do seu rebanho.
Ao inscrever-se na nossa formação, autoriza a utilização da imagem nos meios de comunicação, para utilização em campanhas promocionais e institucionais, destinadas à divulgação ao público em geral e / ou apenas para uso interno, desde que não haja distorção da sua propósito.
Ticket prices
Ingresso
97 BRL (Taxes included)
Offer ends on Saturday 25th of September 2021
This workshop is organized by José Gabriel Barreto Gaby. Your registration will be sent to José Gabriel directly.
Attending this workshop will not allow you to automatically become a Management 3.0 Facilitator. However, you can become a Facilitator another way: First you need to earn a Certificate of Practice. Once you have received the Certificate of Practice you can apply to become a Facilitator.
Go To Registration Page
Thank you for the registration. Your registration has been sent to José Gabriel Barreto Gaby. José Gabriel will contact you soon to provide more info on payment and other formalities. For further questions regarding this workshop please contact José Gabriel directly
---
Have you already heard about our Management 3.0 Community of Practice?
Become a Management 3.0 Supporter now and continue the conversation. Connect with other like-minded people who are in the middle of creating transformational change at their companies. Gain new impulses, ideas and strategies.