Agile Organizations and Management 3.0
Thursday 24th of June 2021 (Register now!)
Online Workshop Timezone:
Asia / Kuala Lumpur
Materials language: English
Hours Total / Per Day:
1 / 1
Description
Why do Organizations need to be Agile?
Because of disruption and extinction.
In the past, organizations could be successful if they had the right product or service, good operational processes, marketing and business strategies. In these last decade, these attributes are still important, but no longer sufficient on their own.
It is even more apparent during Coronavirus with the number of businesses badly affected or even going bankrupt - from the big to the small.
Organization Agility is the ability to be innovative, to be entrepreneurial, flexible and change ready.
Calling All Managers and Leaders - Your Role to Strategically be Agile (SCRUM is great but not quite enough)
The leadership team needs to take charge to make the organization agile. However, agile is not just about project management or work management. Agile is a shift in the way work is done. It is the evolution of management. We are now in the era of IR4.0 and Management 3.0.
All Managers, Leaders, HR professionals, C-Suite and Talents plays a critical role as they can introduce new knowledge and awareness and training into organizations. Agility involves a shift in leadership, in culture and in processes and the way of doing things.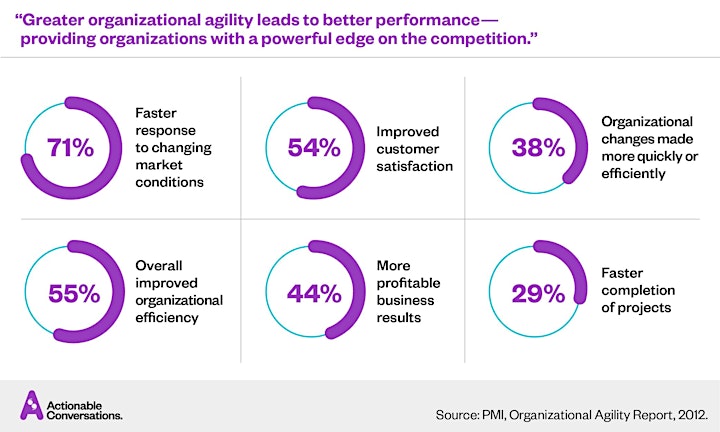 What will this program cover?
The Need for Agility for Businesses Today
What is an Agile Organization
The Evolution from Management 1.0, 2.0 and 3.0
The 8 Key Aspects of an Agile Organization
How Leaders and Managers can play a role in the survival and success of organizations
Get ideas on creating an Agile Organization today
How would you rate the agility of leadership and culture and business and processes in your organization? In what areas could you improve?
Do you know the 8 key success factors that make an organization agile?
Who should attend?
Agile Leaders
Agile Practioners
Senior Managers of Organizations, C-Suite
Managers and Supervisors
HR training and development managers
High-potential Talents
Change Leaders
To save yourself a space, register here.
This event is conducted online over Zoom
Date: Thursday, 24th June 2021
Time: 2:00-3:00p.m. (Malaysia/Singapore timezone - check your localtime for your country here)
About your Facilitator
Julius Wee is the co-founder of Nikao Consulting and its Director of Training, Coaching and Development. He graduated with Computer Engineering and Computer Science and worked for a Fortune 500 Company for 10 years. He has also got an MBA from Charles Sturt University.
Prior to starting Nikao Consulting, he was a Business Coach, being certified by ActionCOACH, the world's number 1 business coaching franchise for 5 years. He has coached business leaders and owners from over 20 different industries, helping them to transform their business.
As the Director of Training, Coaching and Development - he has trained tens of thousands and created more than seventy leadership training programs for Corporate leaders, managers and staff over the last 12 years.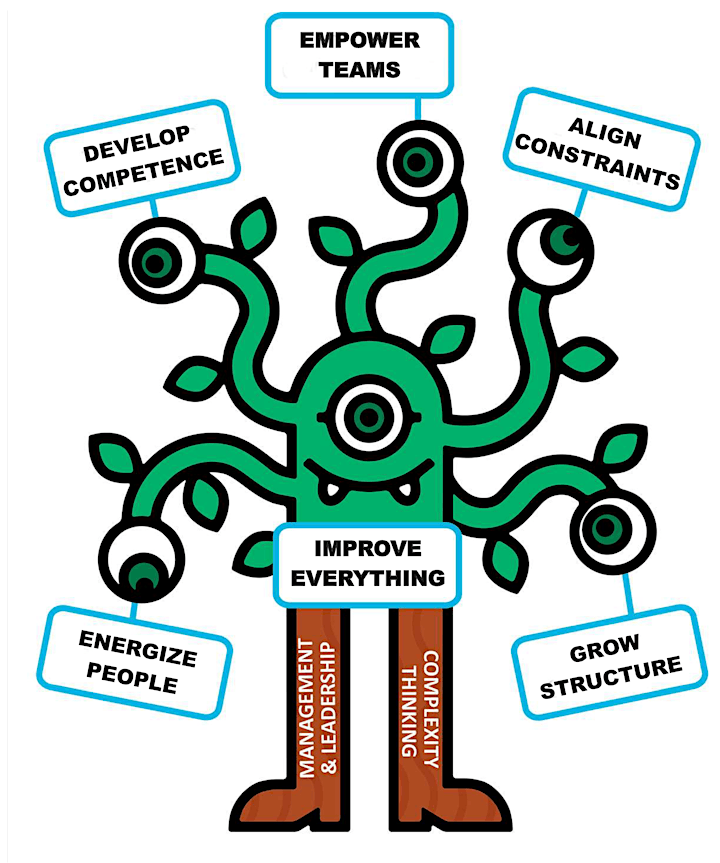 This workshop is organized by Julius Wee. Your registration will be sent to Julius directly.
Attending this workshop will not allow you to automatically become a Management 3.0 Facilitator. However, you can become a Facilitator another way: First you need to earn a Certificate of Practice. Once you have received the Certificate of Practice you can apply to become a Facilitator.
---
Register to this event
Thank you for the registration. Your registration has been sent to Julius Wee. Julius will contact you soon to provide more info on payment and other formalities. For further questions regarding this workshop please contact Julius directly
---
Have you already heard about our Management 3.0 Community of Practice?
Become a Management 3.0 Supporter now and continue the conversation. Connect with other like-minded people who are in the middle of creating transformational change at their companies. Gain new impulses, ideas and strategies.