Okrs y Estrategia Ágil
Wednesday 29th of September 2021 (Register now!)
Materials language: Spanish
Hours Total / Per Day:
8 / 8
Description
15% de descuento si te inscribes del 15 de julio al 15 de agosto con el código 233ACADEMY_SUMMER.

El objetivo del curso es que te lleves experiencias, consejos, aclaraciones, guías, buenas prácticas, etc., sobre el uso de OKRs y que con todo ese material y experiencias tú luego puedas continuar evolucionando.
Además, se comentarán las lecciones aprendidas, experiencias REALES y recomendaciones de haber participado en decenas de implantaciones de frameworks Ágiles.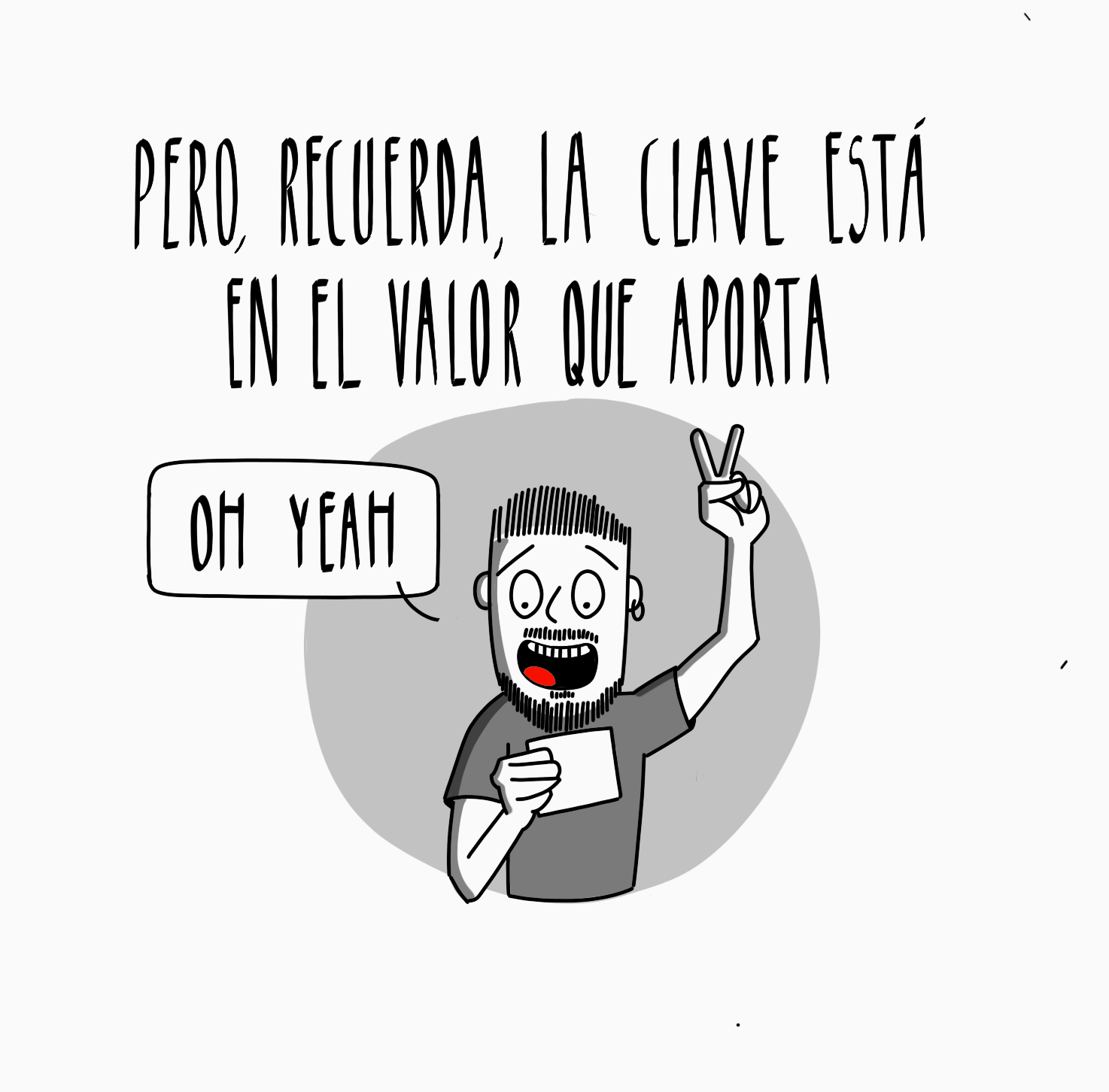 Datos convocatoria
Profesor: Javier Garzás

Duración: 8 horas
Horario: de 09:30 a 13:30 y de 14:30 a 18:30 hrs (1 hora para comer)
Lugar: Madrid, sitio por confirmar
Idioma: español
Precio: Precio: 750€ + IVA . 15% de descuento del 15 de julio al 15 de agosto con el código 233ACADEMY_SUMMER
El precio incluye: Certificación oficial de Management 3.0, Material del curso, Comidas y Cafés.
Pregunta por nuestras facilidades de pago: escríbenos a hello@233gradosdeti.com
Precios especiales para autónomos, desempleados, grupos de más de dos personas y por haber realizado anteriormente algún curso con 233 Grados de TI.
Bonificable por FUNDAE
Medidas de seguridad frente al COVID
Se adoptarán las medidas de seguridad COVID de acuerdo a la situación del momento (mascarillas, geles hidroalcohólicos, distancia de seguridad).
La sala del curso está preparada para mantener distancias de seguridad y ventilación adecuada.
Aforo limitado.
La celebración del curso está sujeta a la situación y medidas de seguridad que dicten las autoridades, en caso de cancelación o modificación te avisaremos y te rembolsaremos el 100% de la inscripción.
¿Cuál es el contenido curso?
Qué son los OKR
Creando buenos «resultados clave»
Puntuando los «resultados clave»
Los buenos objetivos
Ampliando los OKR con MOKRs y CFRs
El ritmo Spotify (Spotify Rhythm)
Problemas típicos usando OKRs
Uniendo el mundo Ágil con el mundo OKR
No confundas los OKR con los KPI (y tampoco elimines los KPI)
La Estrella del Norte
Estrategia Ágil, misión y visión
Métricas y OKRs (Management 3.0)




Material del curso


Imágenes, dibujos y Sketchnoting
Guía de OKRs

Con mucho material inédito que sólo vas a encontrar aquí, en el curso. Y gran parte de todo ello viene de nuestra experiencia en formaciones previas y en acompañamiento e implantaciones ágiles en numerosas organizaciones.

Algunas referencias de 233 grados de TI...

Llevamos más de 120 cursos presenciales sobre agilidad, en online, fuimos pioneros llevamos 10 años, y creamos el primer MOOC (Massive Online Open Courses) sobre agilidad en español (que ya va por su 9a edición y en el que se han inscrito más de 40.000 personas), más numerosas ediciones online en otras plataformas y webinars.

En lo que refiere a ayudar a empresas, empezamos en 2001 en Agilidad, y hasta la fecha ya hemos trabajado en, o para, más de 90 organizaciones.

Si tienes cualquier consulta escríbenos a hello@233gradosdeti.com
Ticket prices
Regular
750 EUR (Taxes excluded)
Offer ends on Tuesday 28th of September 2021
This workshop is organized by Javier Garzas. Your registration will be sent to Javier directly.
Attending this workshop will not allow you to automatically become a Management 3.0 Facilitator. However, you can become a Facilitator another way: First you need to earn a Certificate of Practice. Once you have received the Certificate of Practice you can apply to become a Facilitator.
Go To Registration Page
Thank you for the registration. Your registration has been sent to Javier Garzas. Javier will contact you soon to provide more info on payment and other formalities. For further questions regarding this workshop please contact Javier directly
---
Have you already heard about our Management 3.0 Community of Practice?
Become a Management 3.0 Supporter now and continue the conversation. Connect with other like-minded people who are in the middle of creating transformational change at their companies. Gain new impulses, ideas and strategies.