Online Workshop Timezone:
America / Sao Paulo
Spoken language:
Portuguese
Materials language: Portuguese
Hours Total / Per Day:
4 / 2
Description
As pessoas são as partes mais importantes de uma organização e os gestores devem fazer tudo o que puderem para manter as pessoas ativas, criativas e motivadas.

Você já participou do Workshop da Management 3.0 Foundation ou do Workshop on-line de fundamentos? É hora do próximo nível! Saiba mais sobre como energizar as pessoas com o Workshop Energizing People Plus .


Em nosso novo Workshop Energizing People Plus, você aprenderá sobre a felicidade do trabalhador e conhecerá os 12 Passos da Felicidade. Descubra como eles podem ajudar você e sua organização a energizar as pessoas e obter mais sucesso.
Neste workshop de quatro horas, você aprenderá como fazer com que as pessoas interajam e como criar confiança entre elas.
Hoje em dia, há muitas conversas sobre diversidade e ter as mesmas pessoas afins em sua organização é uma fraqueza. Diversidade não é apenas sobre gênero. Neste workshop, você aprenderá o que é a diversidade real e por que a diversidade é importante.
Além disso, você se concentrará na motivação intrínseca e sua correlação com os sistemas de recompensa. Evite armadilhas ao criar seu próprio sistema de recompensa aprendendo as seis diretrizes de recompensas e incentivos.
Chegou o novo workshop Energizando Pessoas Plus!



Mergulhe mais fundo nas práticas: Felicidade do Trabalhador Indivíduos e Interações Recompensas e Incentivos
Práticas práticas (Mão na massa): 12 passos para a felicidade Índice de Diversidade
Convidamos você a descobrir uma nova maneira de liderar com princípios e valores de Agilidade, para facilitar a geração de ambientes de trabalho motivadores e produtivos!

Será que este Workshop maneiro e para mim?Os tópicos deste workshop são perfeitos para líderes de equipe, gerentes, líderes, especialistas em RH, bem como treinadores ágeis e Scrum Masters.
Interessado em descobrir novas ferramentas facilmente aplicáveis, testadas e aprovadas por milhares de empresas em todo o mundo!
O que eu vou receber após o workshop oficial?

Certificado oficial da Management 3.0
Materiais de trabalho digitais para práticas no workshop.
Como são realizadas as sessões?
Sessões on-line realizadas via Zoom, que serão usadas para apresentar e compartilhar os tópicos do workshop, além de facilitar a participação e colaboração entre os participantes.
Usaremos ferramentas de feedback antecipado para o aprendizado dos participantes.
A ferramenta de colaboração e facilitação Miro será usada onde os participantes aplicarão os vários exercícios e práticas.
Participar deste workshop não permitirá que você se torne automaticamente um Facilitador/Instrutor Oficial como José Gaby. No entanto, você pode se tornar um Facilitador seguindo os passo que irei revelar no final do treinamento.

E aí, topa passar um final de semana incrível conosco? Esperamos ansiosos por você!
Quer levar este evento para sua empresa? Fale comigo: 011 979728744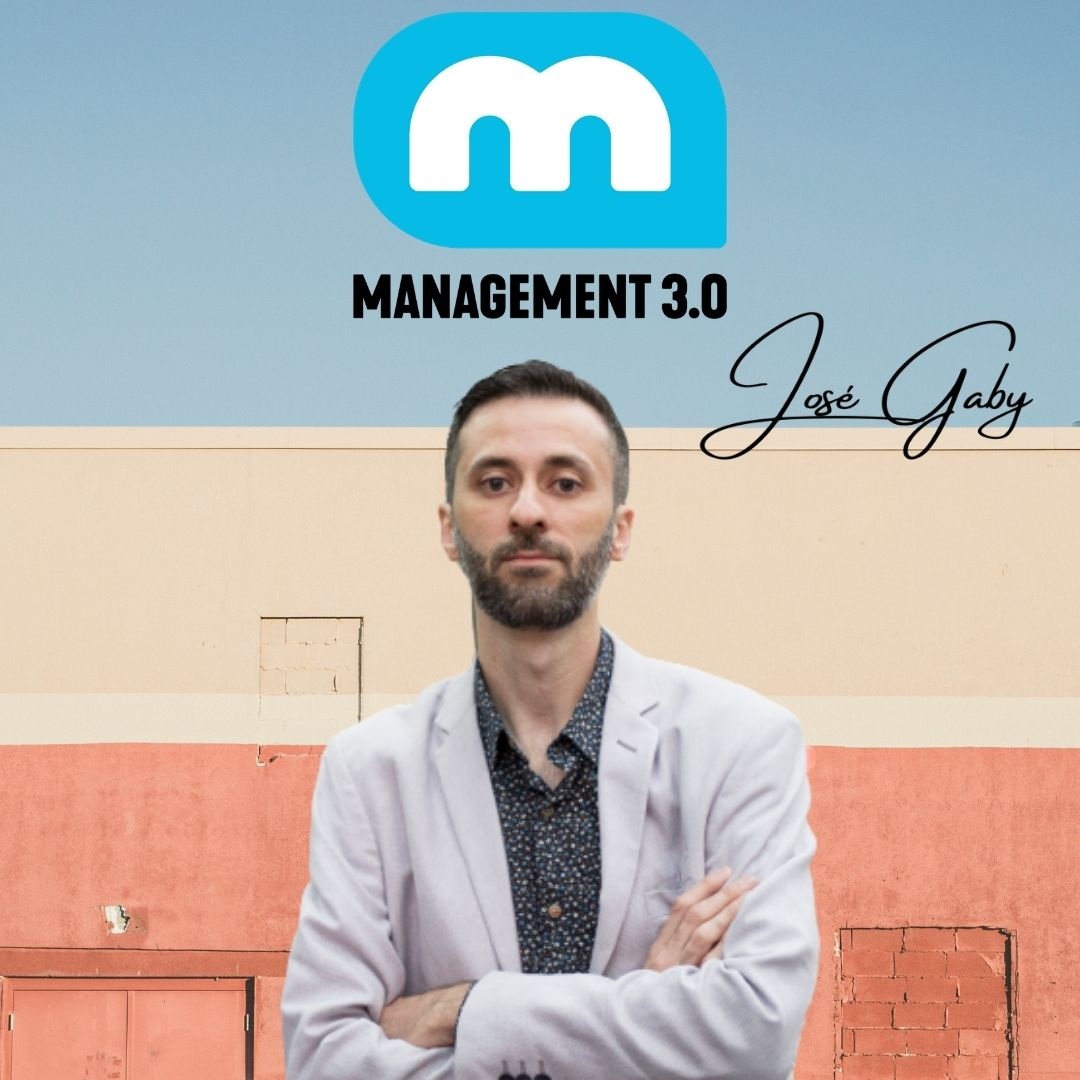 José Gaby
Especialista em comunicação, pós graduado em Piscologia e coach, especialista agilidade e empreendedorismo com 14 anos de atuação em projetos de tecnologia e gestão. Fundador da Gaby Academy e apaixonado por relacionamentos e frameworks para gestão, coach e transformação digital.
Treinador Oficial Management 3.0
https://management30.com/facilitators/about/?trainer=4405
Saiba mais em:
Quer levar nossos Workshops para sua Empresa?
Envie uma mensagem e vamos conversar: (11) 97972-8744
Informações importante:
Nossas turmas são confirmadas após atingir um quórum mínimo, sendo reagendada casso não atingimos esse quórum
O Cancelamento podem ser solicitados com até 7 dias de antecedência do início da turma, e o valor pago sera devolvido conforme regras do sympla.
Após esse prazo, em caso de desistência, você poderá participar em uma próxima turma ou transferir o ingresso para outra pessoa fazendo a solicitação com 24 horas de antecedência do início da sua turma.
Ao inscrever-se em nossos treinamentos, você autoriza o uso da imagem nos meios de comunicação, para ser utilizada em campanhas promocionais e institucional, destinadas à divulgação ao público em geral e/ou apenas para uso interno, desde que não haja desvirtuamento da sua finalidade.
Ticket prices
Ingresso
179 BRL (Taxes included)
Offer ends on Thursday 14th of October 2021
This workshop is organized by José Gabriel Barreto Gaby. Your registration will be sent to José Gabriel directly.
Attending this workshop will not allow you to automatically become a Management 3.0 Facilitator. However, you can become a Facilitator another way: First you need to earn a Certificate of Practice. Once you have received the Certificate of Practice you can apply to become a Facilitator.
Go To Registration Page
Thank you for the registration. Your registration has been sent to José Gabriel Barreto Gaby. José Gabriel will contact you soon to provide more info on payment and other formalities. For further questions regarding this workshop please contact José Gabriel directly
---
Have you already heard about our Management 3.0 Community of Practice?
Become a Management 3.0 Supporter now and continue the conversation. Connect with other like-minded people who are in the middle of creating transformational change at their companies. Gain new impulses, ideas and strategies.