Online Workshop Timezone:
America / Sao Paulo
Spoken language:
Portuguese
Materials language: Portuguese
Hours Total / Per Day:
16 / 5
Description
O que é Management 3.0?

É uma abordagem inovadora de gestão que envolve focar nas pessoas para otimizar o sistema, priorizando como essas pessoas se comportam e se relacionam. O Management 3.0 enfatiza a autonomia e o gerenciamento automático das equipes para gerar resultados de forma inteligente e de produção, ao reduzir o foco em carga e subordinado, oferecendo ferramentas práticas e dinâmicas para promover e facilitar essa mudança.

Sobre o Workshop Management 3.0 Foundation:

Um foco de duas ferramentas úteis.
Líderes e Gestores compreendem a agilidade • Profissionais que buscam se tornar líderes e/ou facilitadores • Agile Masters, Scrum Masters, POs, Gerentes de Projetos, Supervisores, Consultores e Profissionais que buscam se tornar facilitadores do movimento, seus projetos equipamentos.
Depois desse workshop, você vai entender
• O que é Gestão 3.0

• Pensamento e soluções complexas;
• Gestão e Liderança;
• Motivação e Engajamento;
• Delegação e treinamento de equipes
• Cultura e valores organizacionais
• Aprendizagem e desenvolvimento de habilidades
• Aumento e avanço na estrutura organizacional
• Melhor tudo
O que está incluído?
Você terá respostas para as perguntas:

• Como motivar equipes?

• Como mudar a cultura da organização?
• Como fazer para assumir responsabilidades?
• Como criar soluções e autogeridas
• Como melhorar o trabalho em equipe e colaboração?
• Como agilizar os negócios?
Ferramentas Dinâmicas e Práticas
100% Prático, o Workshop oferece prazos que podem ser aplicados no mesmo dia, em cenários complexos.

Mapas Pessoais • Índice de Felicidade • Kudo Cards e Kudo Box • Motivadores de Motivação • Matriz de Habilidades • Delegation Poker e Delegation Board • Feedback Wrap e Happiness Gate • Notas de Celebração • Dinheiro por Mérito • Melhores Reuniões Todos os materiais disponíveis no Workshop para comunicação em prática.

- - - - - - - - - -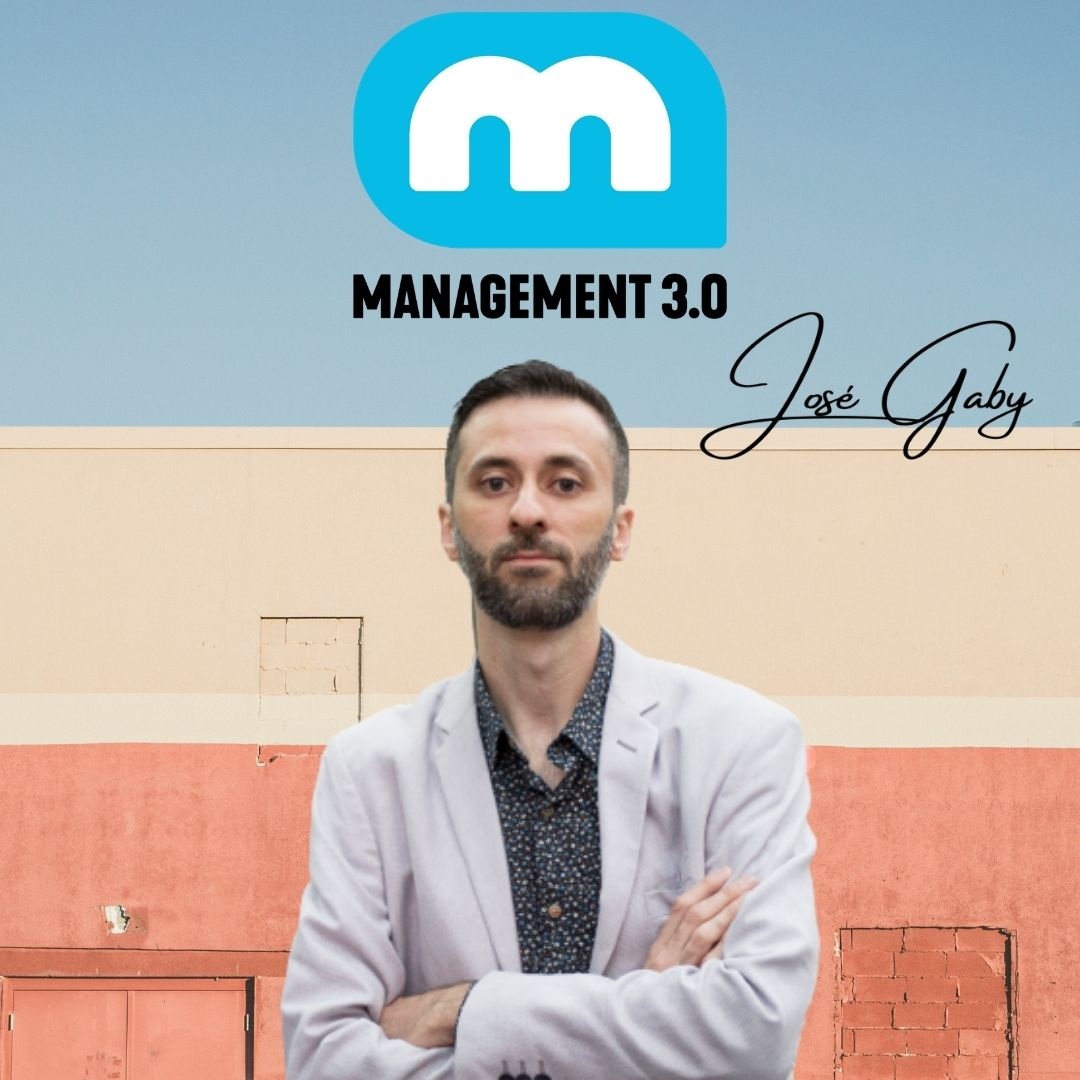 José Gaby
Especialista em comunicação, pós-graduado em Piscologia e coach, especialista em agilidade e empreendedorismo com 14 anos de experiência em tecnologia e gestão de projetos. Fundador da Gaby Academy e apaixonado por administrações e frameworks para gestão, coaching e transformação digital.
Saiba mais em:
Ticket prices
Lote 1
1297 BRL (Taxes included)
Offer ends on Monday 18th of December 2023
Promocional
997 BRL (Taxes included)
Offer ends on Monday 18th of December 2023
Thank you for the registration. Your registration has been sent to Jose Gabriel Barreto Gaby. Jose Gabriel will contact you soon to provide more info on payment and other formalities. For further questions regarding this workshop please contact Jose Gabriel directly
---
Have you already heard about our Management 3.0 Community?
Become a member of the Management 3.0 Community to see behind the scenes and learn how other practitioners apply its principles and practices in the real world.
The Management 3.0 Community is a safe space to learn and practice with others, learn how others have successfully applied Management 3.0 in their actual work contexts and get support to apply your learnings to your leadership challenges.