This event has concluded. You might be interested in these upcoming events by Anton:
16th - 18th of December 2019 - Foundation Workshop
Berlin, Germany
More info
23rd - 25th of December 2019 - Foundation Workshop
Moscow, Russia
More info
3rd - 5th of February 2020 - Foundation Workshop
Moscow, Russia
More info
10th - 12th of February 2020 - Foundation Workshop
Berlin, Germany
More info
2nd - 4th of March 2020 - Foundation Workshop
Berlin, Germany
More info
30th of March - 1st of April 2020 - Foundation Workshop
Moscow, Russia
More info
---
Total hours / Hours per day:
16 / 8
Description
ʕ·ᴥ·ʔ
About
When organizations adopt agile software development, not only developers need to learn new practices. All types of managers (top-level especially) must also learn a different approach to leading and managing organizations.
Several studies indicate that management is the biggest obstacle in transitions to agile software development. Managers need to learn what their new role is in software development organizations in the 21st century, and how to get the best out of Agile. This 2-day training class will help you.
Management 3.0 is a movement of innovation, leadership and management. Management 3.0 is redefining the definition of leadership with management as a group responsibility. It's about working together to find the most efficient way for a business to achieve its goals while maintaining the happiness of workers as a priority.
Management 3.0 is a global management revolution that brings together thousands of project managers, mid-level managers, CEOs and entrepreneurs, developing solutions together, using games to encourage employee feedback and team collaboration.
You don't want theories and soft management science, you want hands-on approaches that can become solutions for increasing employee engagement and improving results. You want to build a future. So come and let's rock the world!
For Whom?
Are you a team lead or a manager who got into the middle of an Agile transformation hurricane? Are you a ScrumMaster, an Agile coach or a product owner who wants to help her team to become awesome? Or are you a top-manager who wants to make his company a better place where work doesn't feel like work, but more like enjoying the good life? Then this course is for you!
What to Expect
Over the two days of the course, participants will experience theory and practice in small chunks, reflect on inspiring stories, work through fun games and exercises and focused group discussions. We will review in depth 8 core areas to the Management 3.0 philosophy:
Management and Leadership
Complexity Thinking
Energize People: Motivation and Engagement
Empower Teams: Delegation and Empowerment
Align Constraints: Values and Culture
Develop Competence: Learning and Competencies
Grow Structure: Scaling
Improve Everything: Success and Failure
The goal of the course is to inspire participants and provide them with tools to take action to improve their teams and organisation.
NGO
Each successfully organized course gives an opportunity for 2 people from non-governmental organizations to participate with a crazy price discount of 90%. So if you know one - feel free to share! If you are an employee of one - just write to me and get your special ticket!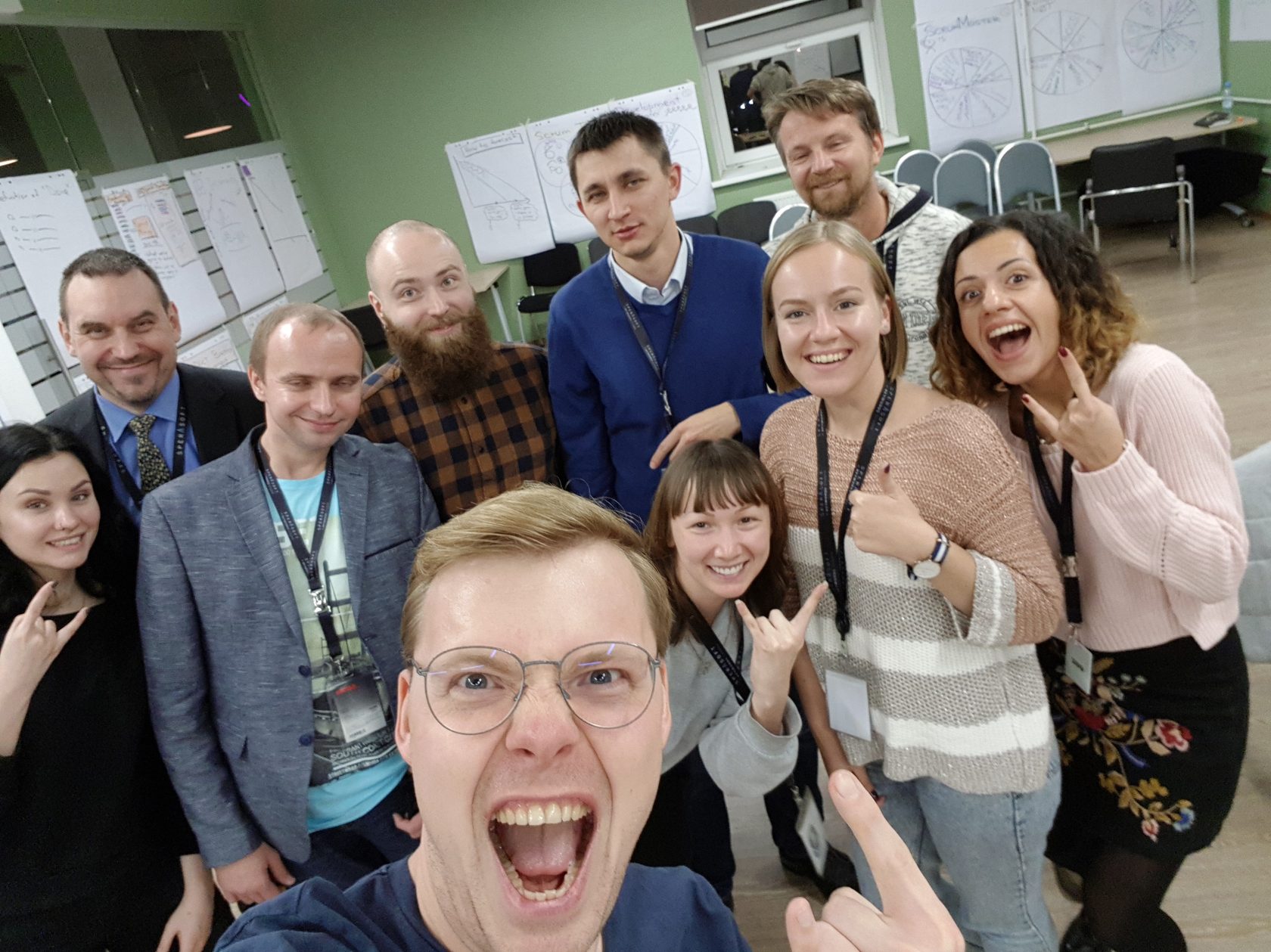 If you want to know why to choose my training over others, feel free to visit my website: #agileism
Thank you for the registration. Your registration has been sent to Anton Zotin. Anton will contact you soon to provide more info on payment and other formalities. For further questions regarding this workshop please contact Anton directly
---
Have you already heard about our Management 3.0 Community of Practice?
Become a Management 3.0 Supporter now and continue the conversation. Connect with other like-minded people who are in the middle of creating transformational change at their companies. Gain new impulses, ideas and strategies.