This event has concluded. You might be interested in these upcoming events by Guillermo:
---
Total hours / Hours per day:
16 / 8
Description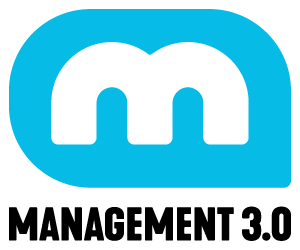 Management 3.0 es un modelo disruptivo de innovación, liderazgo y gestión, que está redefiniendo el liderazgo con la administración como una responsabilidad grupal. Impulsa el trabajo en conjunto para encontrar soluciones efectivas y eficientes bajo un liderazgo ágil que tiene la felicidad de los trabajadores como una prioridad.
Este workshop te brindará un nuevo enfoque de transformación cultural de las organizaciones con conceptos y prácticas orientadas al cambio, la autogestión, creación de equipos y entornos innovadores y de alto desempeño, a través de un liderazgo constructivo y un coaching enfocado en el sistema y humano a la vez.

Este evento se realizará
simultáneamente
en
Perú
por
Rodrigo Salazar
generando dinámicas que conecten a los participantes de ambos países para compartir puntos de vista y expandir el aprendizaje y las conexiones.
¿A quién va dirigido?
Directores, gerentes, líderes, Scrum Masters, Product Owners, Agile Coaches y miembros de Equipos de Proyectos Ágiles.
Todos aquellos involucrados en procesos de Transformación Agile/Digital/Cultural en su organización.
Personas responsables de Gestión Humana/People, interesadas en atraer y retener talento, así como agilizar su trabajo.

Personas interesadas en mejorar y potenciar su liderazgo.
De interés para empresas de todos los tamaños y sectores (industria y servicios) qué quieran desarrollar o poner en marcha un nuevo sistema de gestión en su organización.
Objetivos del curso
Desarrollar competencias y habilidades en los participantes para:
Gestionar la transformación ágil de la organización
Motivar a las personas y los equipos
Empoderar y generar confianza en las personas
Optimizar el proceso de aprendizaje de los equipos
Promover entornos creativos
Mejorar la comunicación entre las personas
Actuar como agente de cambio en el proceso de mejora continua de una organización
¿Qué incluye el curso?
Certificación Internacional de Management 3.0, firmada por Jurgen Appelo
Entrenamiento a cargo de un Trainer Oficial en Management 3.0
Obtención de 16 PDUs reconocidos por el Project Management Institute (PMI)

Toolkit Management 3.0
Materiales de trabajo para dinámicas y prácticas del workshop
Presentaciones en formato digital
Coffee Breaks
Comida
Costos
Early bird: $8,500 MXN* (hasta el 31 de octubre)
Regular: $10,000 MXN*
*Costos sin IVA
Formas de Pago
Requisitos
Asistir con muchas ganas de aprender y compartir
Thank you for the registration. Your registration has been sent to Guillermo Lechuga. Guillermo will contact you soon to provide more info on payment and other formalities. For further questions regarding this workshop please contact Guillermo directly
---
Have you already heard about our Management 3.0 Community of Practice?
Become a Management 3.0 Supporter now and continue the conversation. Connect with other like-minded people who are in the middle of creating transformational change at their companies. Gain new impulses, ideas and strategies.