This event has concluded. You might be interested in these upcoming events by Hualberto I.:
---
Chicago, United States of America
Total hours / Hours per day:
16 / 8
Description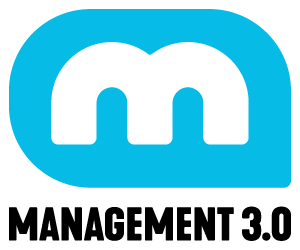 At Umanix, we believe that an organization should be a place where humans can reach their full potential, and Management 3.0 is a way to thrive this organizational change.



Management 3.0 - Agile Leadership Workshop
How can leaders and organizations empower individuals to be motivated, creative and aligned to the organizational goals? What if managing the system was proven to be more effective than managing people?
Get ready for a new perspective on professional leadership, as we guide you through the principles of Management 3.0.
What is Management 3.0?
Management 3.0 is an ever-changing collection of games, tools, and practices to help any worker to manage the organization. It is a way of looking at work systems.
Gain Effective Management Skills: Management 3.0 follows the systems thinking idea that 95 percent of the performance of an organization is the result of the whole system, not the individual. Management 3.0 examines how to analyze that system to come up with the right solutions for better and effective leadership across organizations.
What to Expect
All over the two-day workshop, attendees will experience theory and practice in small batches (we are agile, right?), reflect on inspiring stories, work and learn through fun games and exercises.
We will review 8 core areas to the Management 3.0 philosophy:
Management and Leadership

Complexity Thinking

Motivation and Engagement

Learning and Competence
Delegation and Empowerment
Values and Culture
Growing Structure
Success and Failure
Who Should Attend?
Anyone who wants to improve their leadership skills and be a catalyst for change in their organization (Someone like YOU!). Whether you're a Scrum Master, Coach, Manager, HR Professional, or someone who just wants to help make work a better place, you'll get value out of this immersive workshop!
The "What's In It For Me"
At the end of the workshop you'll be energized to take on the world, and we'll make sure you have what you need to start on the next day. Coming out of the workshop you'll have received
- A deep understanding of several techniques/games to improve transparency and invoke change in your organization
- A new network of friends (others in the workshop) that you can lean on for help in your journey
- A free copy of Managing for Happiness or How to change the world to provide you with even more tips, tricks, and techniques to change the mindset of your organization
- Certificate of Attendance from Happy Melly (the organization behind Management 3.0)
- 25% discount off access to the Happy Melly Community (Slack), a support network that can help you change the world!
Most importantly: you will learn how work doesn't have to feel like work, but more like enjoying the good life.


Course Confirmation
The Management 3.0 Workshop Course requires a minimum of eight people to be held. If enough participants have not signed up within 15 days of the workshop start date, the workshop is subject to cancellation. Kristina will be in contact with all participants who sign up to let you know once the course has been confirmed. Until then, it's recommended not to book travel (or if you do, make sure it's refundable or that your OK with a mini-vacations).
FAQs:
What are my transportation/parking options for getting to and from the event?
More information about the venue coming soon. . .
Venue
444 North Michigan Avenue, Suite 1200
Chicago, IL, 60611
Are meals included?
You bet! Continental breakfast and lunch will be provided both days. We will attempt to accommodate special dietary needs with 10 days notice. Shoot us an email and we'll be sure that you won't go hungry.
Do I have to bring my printed ticket to the event?
No. Save a tree - we will check you in electronically.
Can I update my registration information?
Yes. All changes must be made up to 24 hours before the event.
Is my registration fee or ticket refundable/transferrable?
Yes to both: your registration fee is refundable up to 15 days prior to the event, while your general admission ticket is transferable up to 4 days prior to the event. To transfer your seat to another individual, send us an email to hello@umanixagile.com
Is it ok if the name on my ticket or registration doesn't match the person who attends?
Please see the previous question for the suggested protocol.
Powered by
Thank you for the registration. Your registration has been sent to Hualberto I. Aguirre. Hualberto I. will contact you soon to provide more info on payment and other formalities. For further questions regarding this workshop please contact Hualberto I. directly
---
Have you already heard about our Management 3.0 Community of Practice?
Become a Management 3.0 Supporter now and continue the conversation. Connect with other like-minded people who are in the middle of creating transformational change at their companies. Gain new impulses, ideas and strategies.