Are you tired of constantly receiving invitations to meetings at times you actually don't want to work anymore? Do you sometimes wonder why your colleague suddenly snaps at you when you ask a simple question?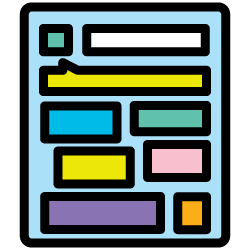 At work, we are not only employees. We also have a life, personality, and personal preferences. When we ignore these traits and needs, or feel that others are constantly ignoring them, it leads to conflict and unhappiness in the workplace, preventing us from delivering our best performance. Getting to know each other by having open conversations helps a team overcome such issues and creates a work environment that works best for everyone. But what is the best way to encourage such discussions and to remember the most important boundaries or nuances about each colleague?
Personal Collab Cards: A personal manual for every colleague
Think of Personal Collab Cards like a personal manual for each colleague; they summarize work-relevant aspects that you should know when collaborating.
Personal Collab Cards touch on:
Time zone and availability for meetings
Preferred communication channels and ways to use them
Roles and topics a person is responsible for, or wants to be included in
Personal interests and things that can demotivate them
Stakeholders a person works with regularly, especially outside the team
You can adapt the idea and include anything necessary for your team collaboration, though ensure that you keep it simple.
How do you benefit from Personal Collab Cards?
Knowing details about each other can smoothen your collaboration and increase motivation as team members feel seen and taken seriously with their needs and boundaries. With personal information like interests, the team can discover similarities and find ways to connect, which helps with conflict resolution and increases happiness at work. Being transparent about which topics someone is responsible for, or would like to be involved in, helps to prevent irritation, or another person unwittingly stepping into a colleague's territory. Especially in remote contexts, it sometimes needs to be clarified with whom one team member communicates or works with most. Being aware of each other's contacts means you can ask colleagues for informal help when facing challenges with another team or if you need an introduction.
Some examples of how all this knowledge can help out in real life:
The Management 3.0 team is made up of seven nationalities spread over five time zones. We know our Indian colleagues Tahira and Aaisha don't make meetings late in the evening. Still, our Western European time zone colleagues, Sara and Katharina, need some coffee and the school run before taking any calls. Hence, the time frame for scheduling mutually beneficial meetings is easily reduced. We all work in Slack and prefer this communication medium.
However, our structure-loving colleagues Nadine and Katharina may get irked if using something other than threads. Elisa, on the other hand, is responsible for our Forward leadership conference and hosting our podcast. So if one of us sees an exciting person on social media or a podcast guest, we can share it with her.
There are many other occasions when knowledge about colleagues comes in handy.
Which examples come to mind for you?
How do you create your Personal Collab Cards?
There is no one-size-fits-all approach to this. The important part is that you speak about it. You can reflect on the questions and fill the card out before a team workshop. Then you can identify similarities or potential areas of conflict. This can lead to actions or changes, for example, a rule for meeting times.
Save the cards in a place that is easily accessible, e.g., on a Miro, Trello or Confluence board. They can also serve as an appendix for your team agreement. Team members can take them for further reference, and they are also helpful when onboarding new team members.
Download the Personal Collab Card templates in two versions, the colorful one as well as a black and white version. The template enables you to create your own Collab Cards with your team. Filling this out together is a wonderful exercise to find out more about each other. You can download the template in a PDF below.
Download the Personal Collab Cards Template
Download the Management 3.0 Personal Collab Cards to use with your own team. You will be able to choose your language from a list that you will receive after filling in your details and confirming your subscription to our mailing list. Please note: re-selling is not permitted.
In exchange for your free download of the template, all we need is a bit of information from you and permission to contact you in the future.