At Management 3.0, we want to change the world of work and organizational culture is a huge part of that. This Management 3.0 module is about how to grow organizational culture. It defines what corporate culture is and why it is important.
What will you learn?
What the impact of a culture can be, good or bad.
How values can benefit your organization.
How to define values and get different behaviors and results.
The difference between the espoused and the enacted values in an organization.
You will learn more about personal values as well as team values and get examples for your own list. You will talk about questions such as how to grow a great organizational culture and how to create a work environment people will be proud of. And of course you will get introduced to some practices to shape the company culture and turn it into a great place to work.
You cannot change an organization's culture. What you can change is the guideposts, transparency and boundaries.
What will we discuss in this module?
Who should define the values in an organization?
Should team values connect to organizational values, and what if they conflict?
What is the lifespan of values, can values change over time? If so, why would they change?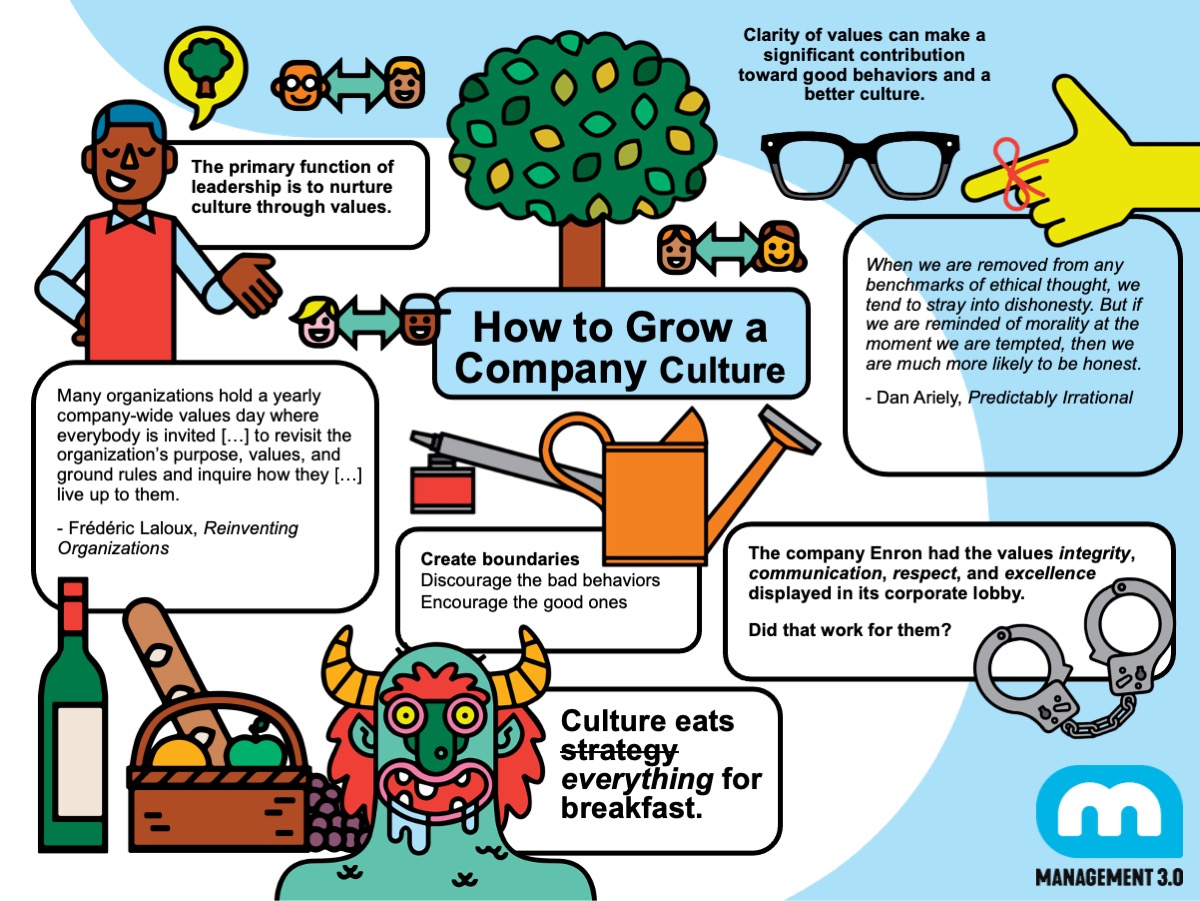 Examples for Values (Personal Values or Team Values)
Acceptance, Curiosity, Effectiveness, Empathy, Synergy, Patience, Collaboration, Mindfulness, Courage, Stability, Proactivity, Freedom, Diversity, Dignity, Cleverness, Commitment, Kindness, Camaraderie, Power – Tip: Download our Big Values List and do the Values Exercise with your team.
The Values and Culture module is part of the following workshops:
A bad culture does not only destroy strategy; it can destroy the entire company.